Major GEOTECHNICAL AND TESTING
Major Geotechnical Projects present a range of unique geotechnical challenges. Rock Solid Earth has the experience and expertise required to assist in all phases of these projects from design to construction support and supervision.
BUSHFIRE ATTACK LEVEL
A devastating and serious threat in Australia is bushfire. Anyone who lives near dense forest, bush, grassland or the coast should be prepared. A BAL is a classification of the bushfire intensity levels that your house may endure during a bushfire.
DISTRESSED BUILDING
Cracks in walls and ceilings? Doors and windows not closing properly? These are signs that your building is moving. Many factors can cause a building to become distressed, and a detailed geotechnical investigation is needed to determine the contributing factors and develop a plan to stop the damage.
SITE CLASSIFICATION
Whether you are building a new house, unit, garage or extension, your building's foundations are the most important consideration. The performance of your building rests on its foundations.
LANDSLIDE RISK ASSESSMENT
Erosion Management Overlays (EMOs) are put in place by local councils to manage areas where landslides or excessive erosion of soil is a problem. In order to meet the requirements of an EMO or to plan a building on a sloping block, a Landslide Risk Assessment (LRA) is required.
LAND CAPABILITY ASSESSMENT
In areas where connection to a reticulated wastewater system is unavailable, it is necessary to install an onsite treatment system for the management of wastewater. This generally applies to areas outside of the developed metropolitan region.
has over 30 years of professional Geotechnical experience working across metro and country Victoria. With this wealth of knowledge, you can rest assured that your project is in the right hands.
Navigating your project through to construction can be a daunting task. Speak to us first; and we will help you on your way. It is worth the small investment at the front end of your project to eliminate unwanted and time-consuming headaches down the line.
We take great pride in offering exceptional client support and strive for excellence in all projects, both big and small.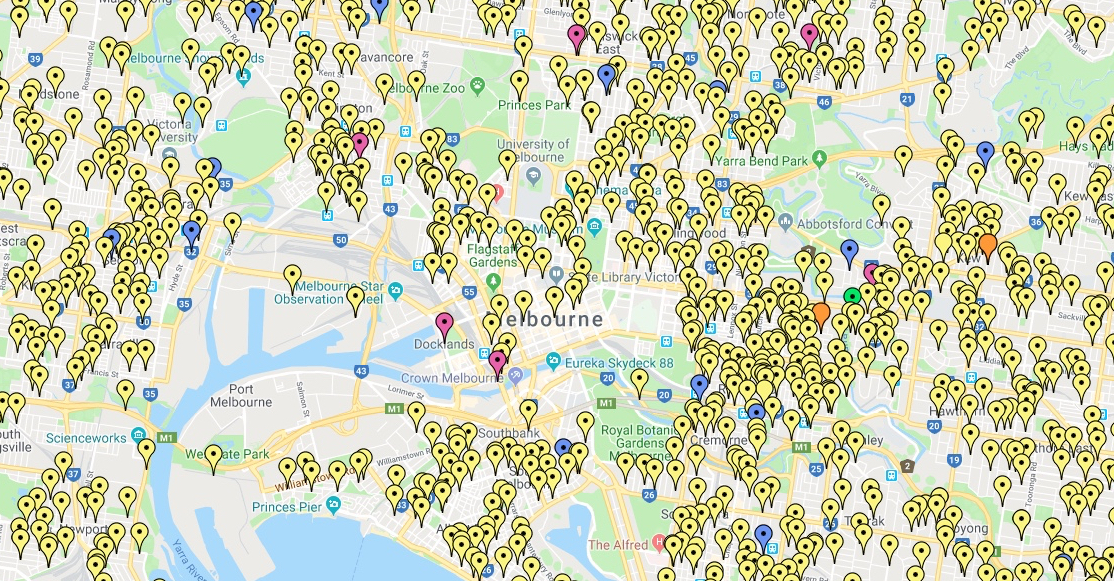 Interactive Near Field Obserations MAP
Every map point is a project with data available across our 30 years of geotechnical investigations in Australia.
Site Classifications preview may help your planning and cost estimation. Available for purchase.
Rock Solid Group provides a full range of inspection and testing services to the utility and private industry sectors using patented Broadband Electro-Magnetic (BEM™) for all Non-Destructive Testing (NDT) applications in water, gas, oil, nuclear and wastewater.

BEM™ was used alongside other technologies as part of a 5 year Advanced Condition Assessment and Pipeline Project conducted by the University of Technology Sydney. Monash and Newcastle Universities.
Contact Us
Use this form to contact us regarding your enquiry.
You may also email or call us to make an appointment.
geo@rocksolidgroup.com.au
+61(3) 9335 6122

For job opportunities, please email us at careers@rocksolidgroup.com.au your resume. We're always looking for new and exceptional talent to lead the firm into uncharted fields of practice.